A je to tu! Další kolo DOTM, ve kterém opět rozhodnete, kdo vypadne. K tomu štěstí ale zase jedna pro někoho smutnější zpráva - nikdo v soutěži nemůže zůstat věčně. A dnes to bohužel je...
---
ßloom. Ale nemusíš být nijak smutná :) Hlasujte do 4.11. a nyní už se, jako vždy, vrhneme na soutěž.
Bunny pod panenkou Briar Beauty Way Too Wonderland
Farrah GodFairy pod postavou Faybelle Thorn Basic
Hanninka pod postavou Ashlynn Ella Fairest on Ice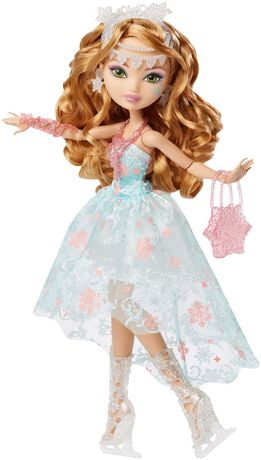 Nessie O'Hair pod postavou C.A. Cupid Through the woods
Storycollector pod postavou Raven Queen Evil Queen Comic Con Exclusive
Tak tedy hlasujte dole v anketě a zatím ahoj!